Environmental, Social and Governance Policy (ESG)
By proposing solutions for the financing and modernisation of environmental infrastructures, PEARL is working to encourage sustainable growth, environmental and energy transitions, and the creation of a circular economy for manufacturers and local communities.
To this end and in order to build its investment portfolio, 100% of the assets invested by the fund aim at generating environmental value, in terms of renewable energy production, greenhouse gas reduction, waste recovery and water management.
Specifically, the fund contributes to the following objectives:
Preserving aquatic environments by ensuring a high level of water quality after treatment;
Limiting the pressure on natural resources by reducing the environmental footprint of industrial processes and optimising their consumption of resources and energy;
Energy transitions and the fight against climate change: limiting greenhouse gas emissions by proposing renewable energy alternatives and recovering waste;
Developing communities by protecting jobs and ensuring the competitiveness of European industry by allowing it to reach the best environmental standards;
Establishing a circular economy by offering various waste recovery and effluent reuse solutions.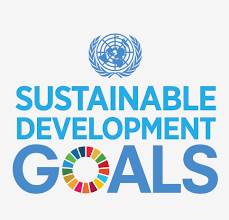 Fund is managed in accordance with several major international initiatives regarding the environment and responsible investment, including the 2015 Paris Agreement, the European action plan on sustainable finance, the 2030 climate and energy framework, as well as the European Union (EU) circular economy action plan.
Environmental, Social and Governance (ESG) considerations are therefore one of the fund's primary objectives—on the same level as financial considerations—and are taken into account at every stage of the decision-making process, from investments to asset sales.
The social and environmental benefits of each project are measured and reported annually, using the United Nations Sustainable Development Goals listed below as a frame of reference.
Pearl possesses the necessary ESG qualifications and labels to satisfy even the most exacting investors and banks.